The Iowa Northland Regional Council of Governments is a voluntary association of local governments established by state law serving the member jurisdictions in Black Hawk, Bremer, Buchanan, Butler, Chickasaw and Grundy counties. As a service and planning organization, it is responsible for coordinating, assisting and facilitating programs in Community and Economic Development that will benefit all governmental bodies in the INRCOG region. Emphasis is placed on intergovernmental communication and cooperation, accessing of funds, and the need for continuing, comprehensive planning.

---
***NEWS and UPDATES***
---
FY 2022-2025 Transportation Improvement Programs (TIP) (6/7/21)
The draft FY 2022-2025 TIPs for the MPO and RTA are available for public comment. The TIPs identify transportation projects - highway and street improvements, trails, transit - scheduled to receive federal funding in the next four federal fiscal years in Black Hawk, Bremer, Buchanan, Butler, Chickasaw, and Grundy Counties. The public may view the drafts by clicking the links below or visiting the INRCOG office at 229 E Park Ave, Waterloo.

Draft MPO FY 2022-2025 TIP
Draft RTA FY 2022-2025 TIP

INRCOG will hold Public Input Meetings for the draft TIPs on June 22 from 3:30-5:00 p.m. at Cedar Falls City Hall, 220 Clay St, and June 24 from 12:00-1:30 p.m. at the INRCOG Center, 229 E Park Ave, Waterloo. Comments will be accepted until MPO and RTA hold separate public hearings and consider adoption of the final documents on July 8 at 10:00 a.m. and July 15 at 1:00 p.m. Both public hearings will be held at INRCOG.

Comments can be submitted using the online comment form or directly to Kyle Durant: kdurant@inrcog.org or 319-235-0311 ext. 139.
---
Join our Team of Planners and Project Managers! (5/28/21)
We are hiring in the areas of Transportation, Environmental, and On Board Public Transit. For more information about our current openings, visit our Jobs page, call us at 319-235-0311 or e-mail us your resume and cover letter.

INRCOG offers an excellent benefits package including paid time off, IPERS, health and dental insurance, and life and LTD insurance.
---
CARES Resiliency Planning (4/21/21)
As part of INRCOG's CARES Planning Grant from the Economic Development Administration (EDA), INRCOG completed focus groups in each county concentrating on the current economic state of our region since the beginning of the COVID-19 pandemic. Local stakeholders including local government officials, nonprofit agencies, and economic development organizations, each shared how their community has been impacted and what the future needs are to build stronger, more resilient communities. Despite the difficulties of the pandemic on our community, signs show that our six-county region have been resilient and able to withstand major impacts of the pandemic. However, future commitments to address issues in small business growth, healthcare recovery, broadband connectivity, regional workforce needs, housing, and daycare continue. A draft summary of the report is available here. If you have any comments about the report or have community projects or needs you would like help addressing, please contact Isaiah Corbin or Brian Schoon for more information.
---
Black Hawk County Communications Board Request for Proposals
(4/19/21)
The Black Hawk County Consolidated Public Safety Communications Center Board is seeking proposals from a consultant that will help in assessing the operations of their existing communication center. The selected consultant will also assist with recommending efficiencies, best practices, and improvement alternatives to the Board in the submittal of a written report or study. Proposals must be submitted on or before 1:00 PM CST on June 14, 2021. Requests for additional information should be directed toward Brian Schoon.

RFP Vendor Packet
RFP Legal Notice
RFP Timeline
RFP Vendor Questions and Board Responses (5/12/21)
---
OnBoard Public Transit and COVID-19 Update (2/5/21)
OnBoard Public Transit is taking several precautionary measures to help protect our passengers and our drivers from the spread of COVID-19 including extra disinfecting, installation of sneeze guards, providing facemasks, face shields, gloves, and hand sanitizer. We are scheduling rides to reduce the number of passengers on each vehicle as much as possible and passengers will be required to wear a facemask while on the bus. Questions regarding our service can be directed to Ben Kvigne, Director of Transit by e-mail or by calling OnBoard Public Transit at (319) 233-5213.
---
Introducing OnBoard Public Transit!
(2/5/21)
We are excited to announce that the Iowa Northland Regional Transit Commission (RTC) is now OnBoard Public Transit! Open to the public, OnBoard Public Transit provides door-to-door transit service in Bremer, Buchanan, Butler, Chickasaw, Grundy, and rural Black Hawk counties. The OnBoard logo was created by Columbus High School CAPS alumni Lauren Coleman.

For more information about OnBoard Public Transit, visit our website:
www.onboardpublictransit.com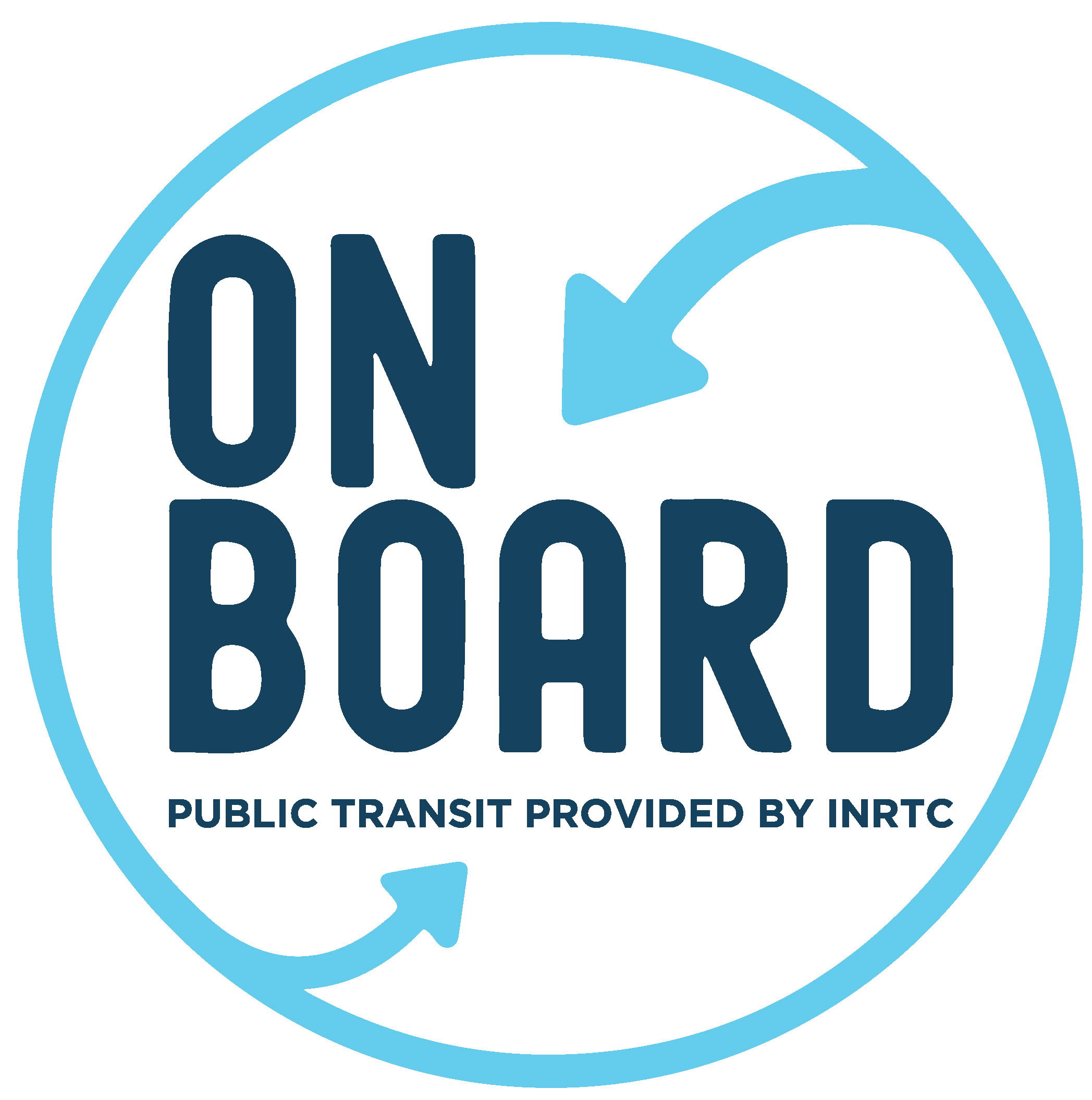 ---
2021 Schedule of INRCOG Meetings (12/22/20)
The Schedule of INRCOG meetings for 2021 can be viewed here.
---
Your New Home is on the Horizon! (11/3/20)
Introducing the Grundy County Homebuyer Assistance Program available to income eligible homebuyers located in Grundy County. Contact Cindy Knox to learn more about the program!
---